ZenSuous Homemade Handcrafted Bath Bombs 150+-GRAM
Zen Suous handcrafted bath bombs( approx 150gram/per) with natural and organic essential oils, ideal choice for promoting natural healing and relaxing
Comfortable Spa-like Experience-Turn your bath time into spa time at home.Best aromatheraphy can relax your body and mind, mositurize your dry skin and ease muscle discomfort after a whole day'hard work
Perfect Idea For All Occasions-Individually wrapped,perfect for party and wedding favors. Great gift for women, moms,kids and men. Exquisite gift set packing for Thanksgiving,Christmas,Valentines Day,Mother's Day Gift, Birthday Gift, Spa Gift
Multi Fragances For Selection-Bath bomb kit includes Purple Lavender, Red Rose, Blue Peppermint, Green Tea, Yellow Jasmine,Pink Eucalyptus
Ingredient: Sodium Bicarbonate, Citric Acid, Milk Powder, Sweet Almond Oil, Essential Oil
Perfect solution for dry skin
Just drop one or more bath bombs in the bathtub and enjoy your spa-like experience at home. Best aromatherapy with fresh fragrances help relax your body and mind, moisturize your skin and keep it silky and soft, also soothe muscle discomfort after a whole day's hard work.
Ideal for all occasions
Perfect for party and wedding favours and keep everybody in good mood.Great gift for women, moms, kids and men.
Cruelty free and environment-friendly bath bomb
The formula of these bath bombs is not tested on animals. We take environment protection into great account as well as your health. Please use them free of worry.
Pure Essential Oils are natural occurring substances that are extracted from leaves, flowers, stems, blossoms, roots, or barks, woods, resins, or fruits. They are not true oils, but are aromatic and volatile essences derived from botanicals.Essential Oils are produced through a complicated and often expensive process of steam distillation or solvent extraction. The resulting outputs are comprised of between 50 to 500 different organic occurring chemicals, that can be used in ways to positively affect human's physical, emotional and mental health.Essential Oils enter the body through skin (via massage or bath) or the olfactory system (via aroma diffusers or oil burners). Essential Oils can be used to enhance mood, to relieve symptom such as pain, fatigue or inflammation, or be used to kill germs.
Multi fragrances for different needs
Red Rose-helps moisturise your skin and soothe the mind
Green Tea-can thoroughly clean the skin and make it more healthy
Yellow Jasmine-ideals for calming and protecting your skin
Purple Lavender-light fresh fragrance relieves your stress and anxiety
Blue Peppermint-calms your nerves and clears bacteria on the surface of skin
Pink Eucalyptus-contains natural antioxidants to retaining the skin's elasticity
Please kindly note that
1.Fragrances may become mild after dropping the bath bomb into water due to natural ingredients.
2.Wash off and dry your body after the bath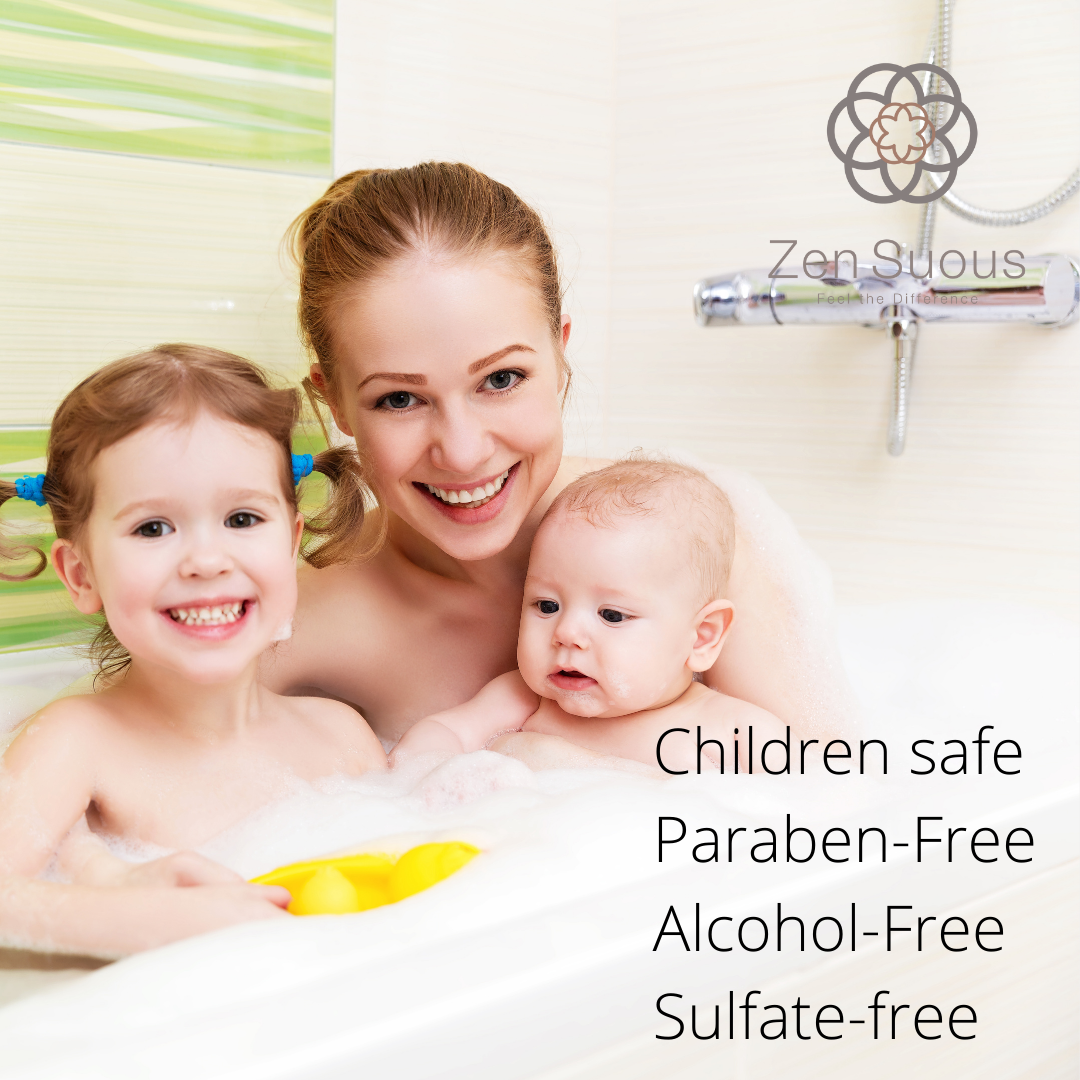 Please kindly note that
1.Fragances may become mild after dropping the bath bomb into water due to natural ingredients.
2.Wash off and dry your body after the bath
#bathbomb #fizzy #bath #bathbombsmalaysia #bathbombmalaysia #bathbombs #shopeemamak #beauty #aromatherapy #essential oil #zensuous #handcrafted #foambath
#zensuousmy #milkybathbomb