Scent Garden Fragrance Oil 15ml per Bottle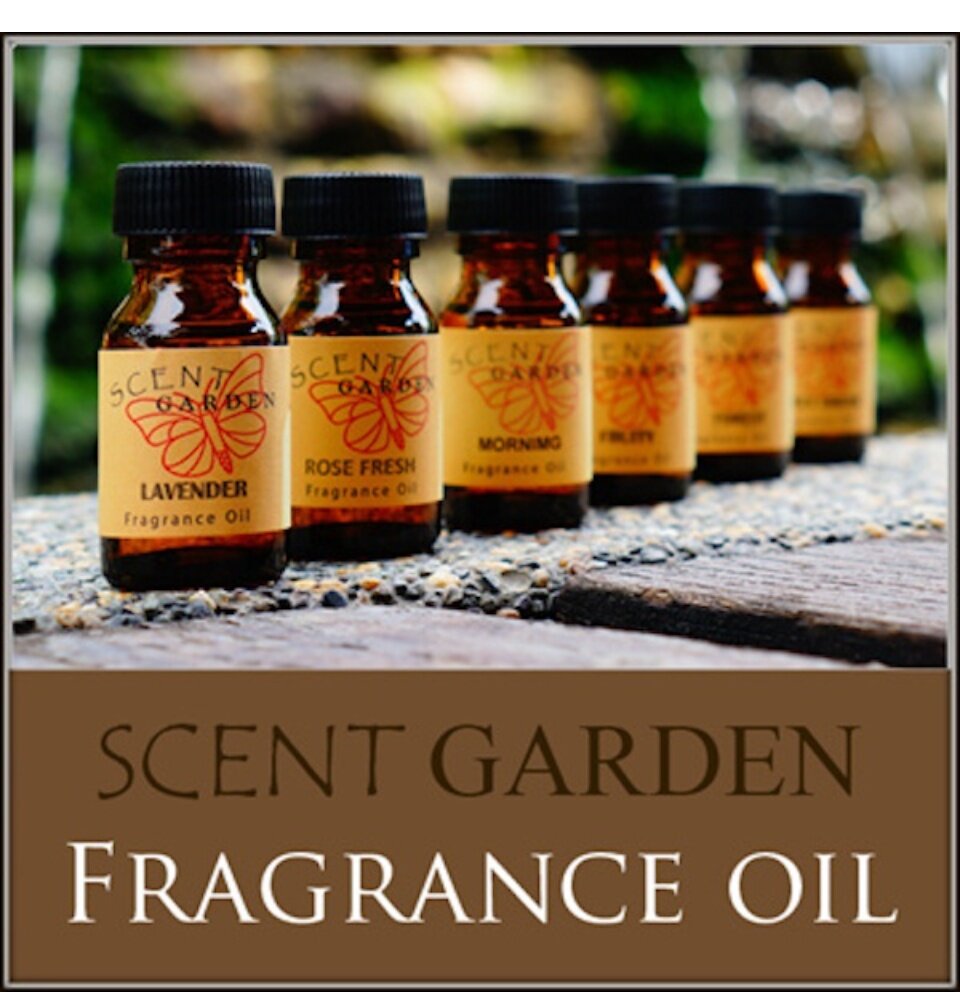 FRAGRANCE OILS' SCENT – Odor Profile
12 Ways to Use Acadian Pride Fragrance Oils
Diffusers. Adding the fragrance to your diffuser is a great way to freshen up your home. …
Air Filter. …
Freshen Potpourri. …
Make an air freshener spray. …
Carpet Cleaning Solution. …
Freshen up Wax Melts. …
Soaked Cotton Balls. …
Use on Stationary.https://acadianfragrance.com/12-ways-to-use-fragrance-oils/
1. Diffusers
Adding the fragrance to your diffuser is a great way to freshen up your home. Be sure to research what difusser works best with your fragrance oil.
2. Air Filter
Fragrance your whole home by taking advantage of air flow. Place a couple of drops of your most loved fragrance oils to your air filter and the fragrance will diffuse each time the fan taps on.
3. Freshen Potpourri
Place a few drops on potpourri to the scent levels of your desire. Over time potpourri loses it once strong scent and can be brought back to life with fragrance oils.
4. Make an air freshener spray
This all fragrance oil air freshener can be used in any space to aerate and refresh the air and surroundings. Mix 12-20 drops of fragrance oil in with 2/3 cups of water. Search online for recipes that suit your needs.
5. Carpet Cleaning Solution
Gaining popularity is a baking soda based carpet cleaner infussed with fragrance oils. Online you can find several recipes for this carpet cleaning mixture. Awesome for homes with pets.
5. Carpets in Vehicle
Keep your vehicle scented with fragrance oil by placing a few drops into the carpet. Old air freshners in your vehicle may have lost their scent. Freshen them up!
6. Freshen up Wax Melts
Add a few drops to your scented or unscented wax melts. This is a great way to spread your fragrance oil aroma all over your house. Mix in a few drops in and enjoy.
7. Soaked Cotton Balls
This use for fragrance oil is becoming more and more popular. Take a few cotton balls and place a few drops on each. Place the cotton balls in places such as drawers, closets, and anywhere else you desire. We'd recommend using places you can be somewhat discreet with them.
9. Use on Stationary
Sending a note or letter to a loved one or friend? This is a great way to leave a trail of wonderfully scented fragrance oil. Use a cotton ball or piece of cloth to rub a few drops on the notes.


Forest – Notes of earth, roots, and hints of jasmine sambac and violet.

Fruity – Tropical scent with an undertone of mango and orange.

Lavender – Aromatic clean note, medicinal on one end and licorice-like on the other end.

Morning – Invigorating scent of untouched wilderness.

Rose Fresh – Fresh mandarin and white peony blend with rose.

Sweet Dream – Luscious scent of sweet lavender with gourmand vanilla and cedar undertone.
Fragrance Oils are synthetically produced oils specifically designed to mimic the scent of organic Essential Oils to invoke a pleasant environment or 'feeling'.
Apply a few drops of Fragrance Oil on aroma diffusers or oil burners is enough to produce a pleasing ambience throughout the room.
Fragrance Oils are not as volatile as Essential Oils, thus they are able to last much longer. Despite that, Fragrance Oils are synthetic versions of Essential Oils with different molecular structures. The body do not absorb them like natural molecules, thus do not have the health benefits found in Essential Oils and Aromatherapy Oils.
For home diffuse & candle making
Suitable for restaurant , party , office ,bathroom fragrancing
Lasting scent
15ml amber bottles with stopper
Can diffuse with Mist Diffuser ,Electric burner .Candle burner
For bulk order 1000ml Pls Contact 012-6961304 (Aries)