ZenSuous Organic Bath Bomb 4pcs 150gram ,Bath Salt and Bubbles Bath Tube 45gram Gift Set D
ZenSuous handcrafted  organic bath bombs( approx 150gram/per) with natural and organic essential oils, ideal choice for promoting natural healing and relaxing
Comfortable Spa-like Experience
-Turn your bath time into spa time at home .Best aromatherapy can relax your body and mind, moisturise your dry skin and ease muscle discomfort after a whole day hard work.
Perfect Idea For All Occasions
-Individually wrapped, perfect for party and wedding favours. Great gift for women, moms ,kids and men. Exquisite gift set packing for Thanks giving, Christmas ,Valentines Day, Mother's Day Gift, Birthday Gift, Spa Gift
Perfect solution for dry skin
-Just drop one or more bath bombs in the bathtub and enjoy your spa-like experience at home. Best aromatherapy with fresh fragrances help relax your body and mind, moisturize your skin and keep it silky and soft, also soothe muscle discomfort after a whole day's hard work. Cruelty free and environment-friendly bath bomb .The formula of these bath bombs is not tested on animals. We take environment protection into great account as well as your health. Please use them free of worry.
Multi fragrances for different needs
Red Rose-helps moisturise your skin and soothe the mind ,back to natural garden
Mind Peace-can thoroughly clean the skin and make it more healthy, ideas good for after workout
Calming -ideals for calming and protecting your skin, reduces stress level.
Relaxing-light fresh fragrance relieves your stress and anxiety, promote good sleep
Refresh -calms your nerves and clears bacteria on the surface of skin. refreshing your mind
Romance-contains natural antioxidants to retaining the skin's elasticity ,create romance moment
Himalayan Rose Bath salt Test Tube 45gram
Our home made Himalayan bath salt is naturally formulated by organic ingredients of rose buds, essential oil , Himalayan Salt & Extra Virgin Coconut Oil. Bathing salt release such anti-bodies that relaxes the muscle, as skin detoxifier , also destroying the odor making bacteria. Minerals like magnesium and potassium found in Himalayan Salts can be drawn into the bloodstream during a warm bath to eliminate toxins and balance the entire body. Benefits of using bath salt soak Bathing salt can Balances Alkalinity- Excess acidity in the body from an improper diet can lead to overworking of our vital organs, which then must take minerals from our bones and tissue. The salt soaks is a naturally alkaline substance with a reputation for removing toxins effectively. Introducing salt soaks to your life is a great way to remove excess acid from the cells and reintroduce trace minerals back into your body.
Bubble baths powder Test Tube 45 gram
Unlike some other bubble baths, our Bubble Bath Powder is moisturising hydrating and leaves your skin feeling soft and smooth post soak. Loaded with coconut milk powder, simply pour this special formula under warm running water and your bath will smell like an actual spa—and do expect your skin to smell absolutely heavenly too.
Features:
Colour: random
What is a bath bomb? Bath bomb/ bath fizzy / bath seltzer is used to enhance your bath time experience! They are filled with moisturising and skin-nourishing oils and butters.
How to use?
Just fill up the tub with water and drop the bath bomb. As soon as the bath bomb enters the water, it will start to foam and fizz. Over time, the bath bomb will start to break apart and dissolve, thus allowing all the beneficial oils, salts, and butters to be released into the bath water.
Why buy from us?
We hand craft each of our products using only the highest quality ingredients. Our bath bombs fizz longer. They are individually wrapped and labeled if ASSORTED. We use some organic ingredients. We guarantee that you will get your bath bombs in great condition.
How to Use: VERY SLOWLY pour the Bubble Bath Powder DIRECTLY under very strong running water as you are filling your tub. Allow the running water to HIT the Bubble Bath Powder. Watch the bubbles grow. NOTE: STRONG Water pressure and WARM Water helps build good bubbles. The stronger the water pressure, the better the Bubbles.
Expect the bubbles to last approximately 20 minutes.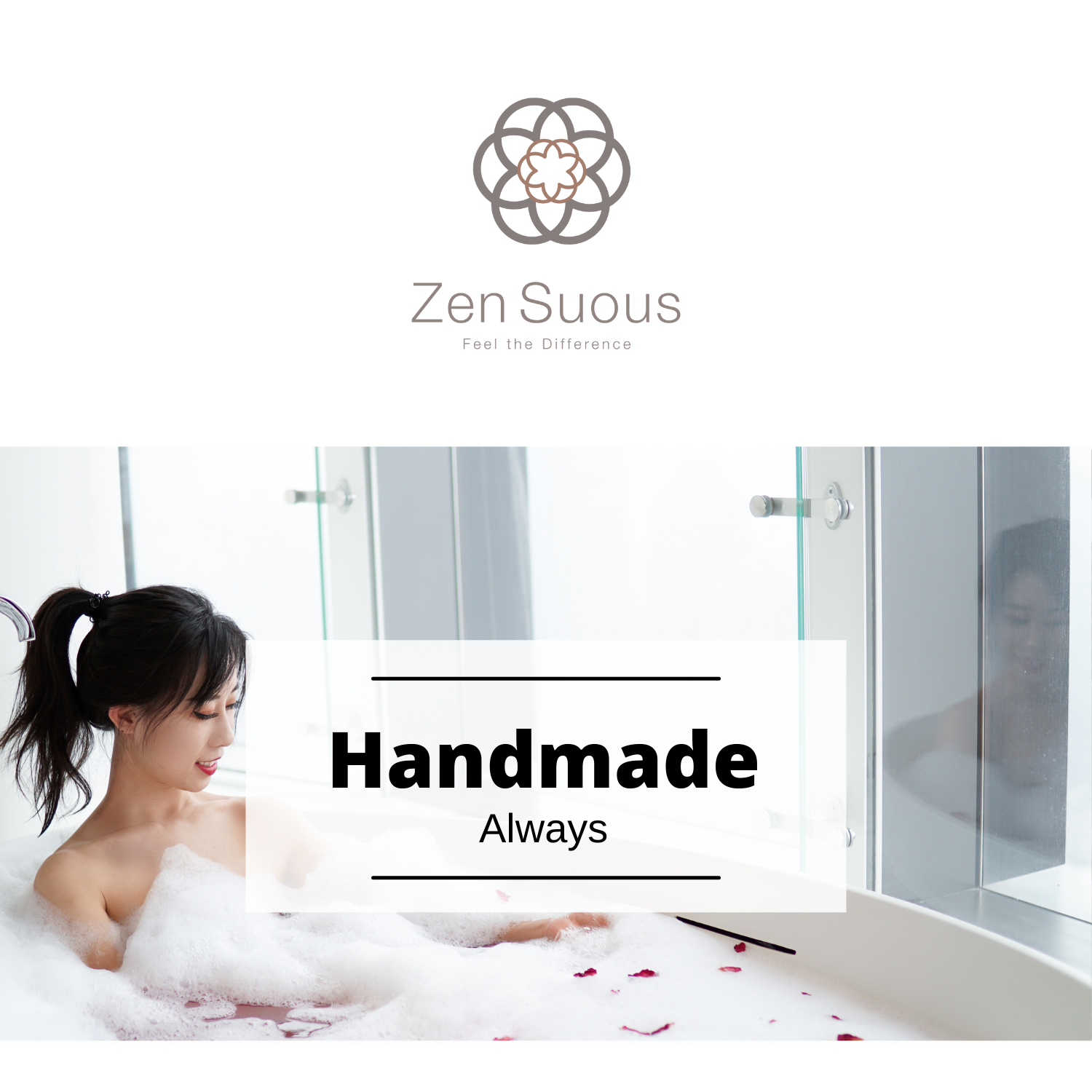 Travel:
Travel with a few soaking balls to enjoy the view and a beautiful bathtub for romantic memories of the trip

After Work:
Release all the stress and enjoy a self moment to recharge


After Sport:
Release muscle tention ,relaxing and calm the body


Reading:
Enjoy reading while bath,read a book that I love and enjoy me time.

Please kindly note that
1.Fragances may become mild after dropping the bath bomb into water due to natural ingredients.
2.Wash off and dry your body after the bath
#bathbomb #fizzy #bath #bathbombsmalaysia #bathbombmalaysia #bathbombs #shopeemamak #beauty #aromatherapy #essential oil #zensuous #handcrafted #foambath