Malaysia Souvenir:
Short Introduction for Petronas Twin Towers:
Built on 1 January 1992 until 31 December 1994, the Petronas Twin Towers was the tallest building in the world from 1 January 1998 to 31 December 2004. Currently, it still holds the record for the tallest twin buildings in the world. It is the headquarters of Petronas, a Fortune 100 state owned oil company and also the largest company in South East Asia.
The towers and the mall below it was designed by Argentinian born architect César Pelli. Construction started in 1991 and completed 7 years after, in midst of Asian Financial Crisis and Reformasi movement. Due to the soil conditions on the tower, the buildings were built on one of the deepest foundations in the world.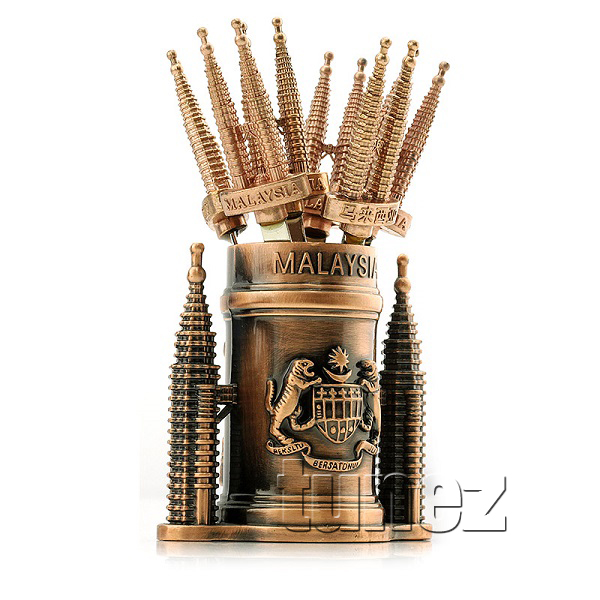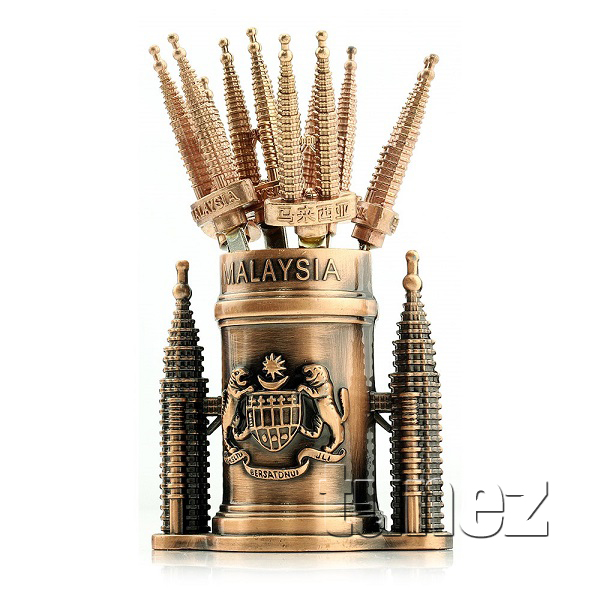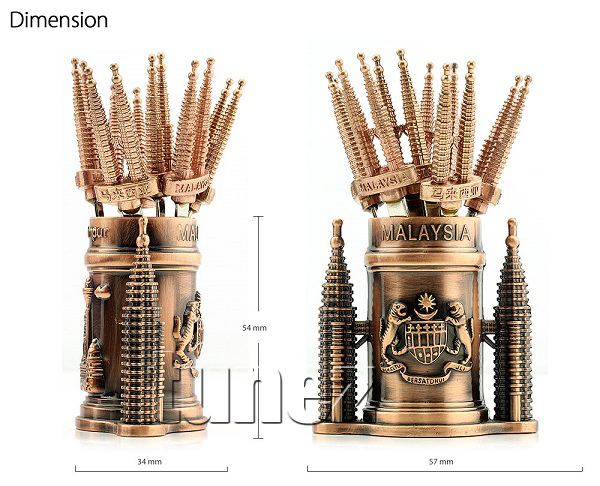 Malaysia Twin Towers Fruit Pick can be the best gift for friends/relatives as display, collectible, memorable items.
Malaysia Twin Towers Fruit Pick:
Item Size: 54mm x 34mm x 57mm
Package Includes:
1 x Malaysia Twin Towers Fruit Pick (in original box)